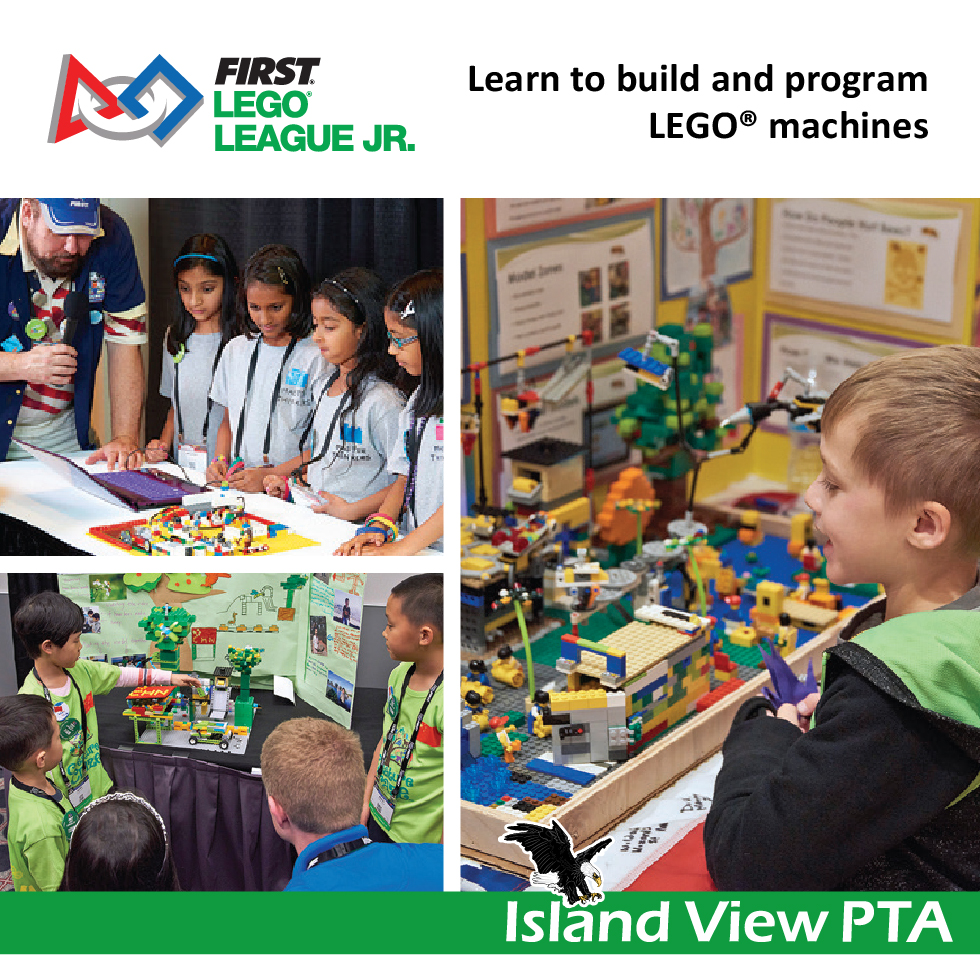 FIRST LEGO League Jr is more than just Legos. Your team of 4-6 friends will EXPLORE a challenge related to a real-world theme, CREATE a model using LEGO WeDO 2.0 technologies, and SHARE the excitement of discovery at community expos and showcases.
Students who participate will explore STEM concepts and real-world scientific problems such as food safety, recycling, energy, etc. They'll create a Show Me poster that illustrates their journey of discovery and construct a model of what they learned using Lego elements. In the process, teams learn about teamwork, the wonders of science and technology, and the FIRST LEGO League Jr. Core Values which include respect, sharing, and critical thinking.
2017-2018 Aqua Adventure Challenge
Take a look at a video of this year's challenge!
Events Calendar
More Information
If you have any questions, please do not hesitate to contact IVE FLL Jr Coordinator - Bryan Klein. This program is brought to you by Island View PTA and Anacortes Robotics Booster Club.